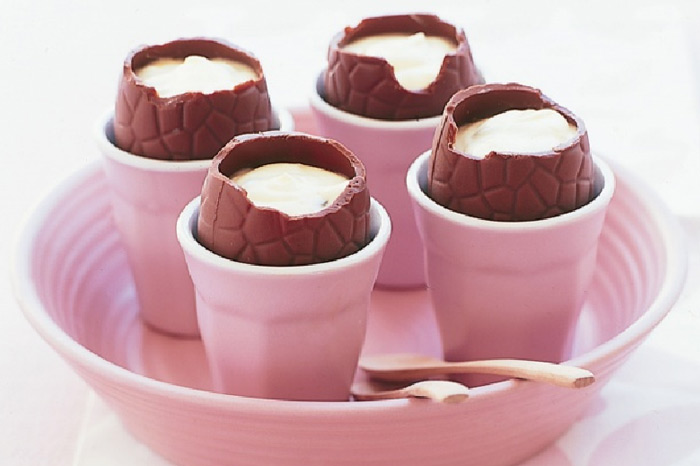 3 egg yolks
1/4 cup caster sugar
1/2 cup passionfruit pulp
150g white chocolate
300ml thickened cream
3 egg whites
6 medium Easter eggs
Step 1. Use an electric beater to beat 3 egg yolks and 1/4 cup caster sugar until pale and creamy. Fold in 1/2 cup passion fruit pulp alternately with 150g white chocolate, melted, and cooled slightly. If the chocolate is too hot, the mixture will seize.
Step 2. Beat 300ml thickened cream until soft peaks form, and in a separate bowl beat 3 egg whites until firm peaks form. Fold into the passion fruit mixture.
Step 3. Break tops from 6 medium Easter eggs and sit eggs in serving glasses. Fill with mousse and refrigerate for 3-4 hrs or overnight until set. Serve with chocolate shards for dipping