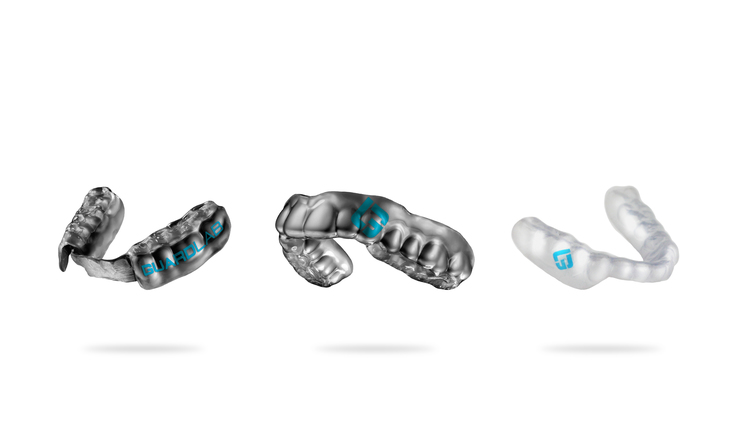 It's that time of year – winter sport season is upon us. And whether you play rugby, netball, soccer or footy we're sure you're prepared with new gear and most importantly a mouth guard. Did you know that GuardLab custom made mouth guards are now available at The Ortho Practice? All you have to do is follow three easy steps to order yours via our practice:
How to order your GuardLab mouth guard
Design your guard and order online at www.guardlab.com.au
Book your 3D scan appointment with The Ortho Practice
Wait for delivery to your doorstep within 7 business days
The scanning process is quick and simple. Within 15-30 minutes, our friendly GuardLab certified technicians use a 3D scanner to capture images of your teeth, creating an exact digital model for your custom made mouth guard.

What is the main benefit of a custom made mouth guard?
A well-designed custom guard provides the highest level of protection because its design can be individualized for both the athlete and the sport. The precise 3D scanning ensures a snug fit and optimal comfort. This is particularly important for youth athletes because the comfort of the guard increases the likelihood that it will be worn. And when the  individual guard is create, GuardLab optimizes the position of your jaw to help absorb impact and dissipate pressure to assist in injury prevention.
Which mouth guard is right for you?
For non-contact sports (soccer, baseball, volleyball, etc.) patients use the Lower Performance Guard. It fits nicely along the bottom teeth for a perfect fit. For contact sports (football, lacrosse, wrestling) the Upper Protection Guard is recommended to keep your teeth protected while you are playing. It fits snugly along the top teeth so it won't fall out. GuardLab also highly recommends the Night Recovery Guard for all athletes year round. The Recovery Guard allows you to get a better night's sleep, recover quicker and perform better the next day.
For more Frequently Asked Questions about GuardLab, we recommend you click here. To book for 3D scan with us, please call 9344 7081 today and get the ball rolling. (Pun intended).