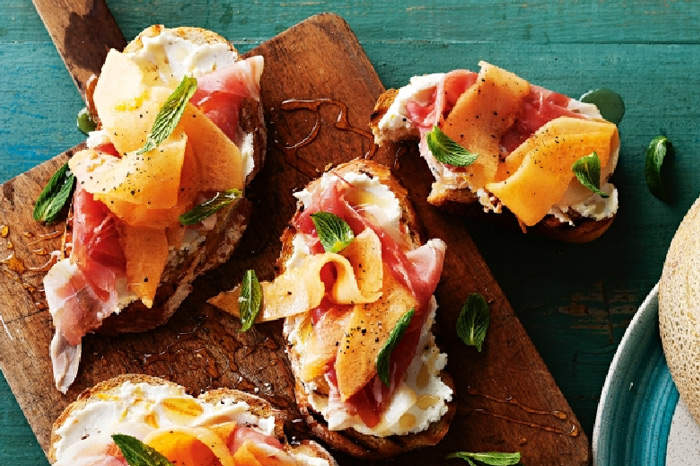 150g goat's cheese, at room temperature
1/2 tsp finely grated orange rind
1/2 tsp finely grated lemon rind
6 slices sourdough bread, chargrilled
6 slices prosciutto
500g rockmelon, peeled, thinly sliced lengthways
Honey, to serve
Fresh mint leaves, to serve
Step 1. Combine the goat's cheese, orange rind and lemon rind in a bowl. Season.
Step 2. Spread goat's cheese mixture over bread. Top with prosciutto and rockmelon. Drizzle over the honey. Season with pepper and sprinkle with mint.