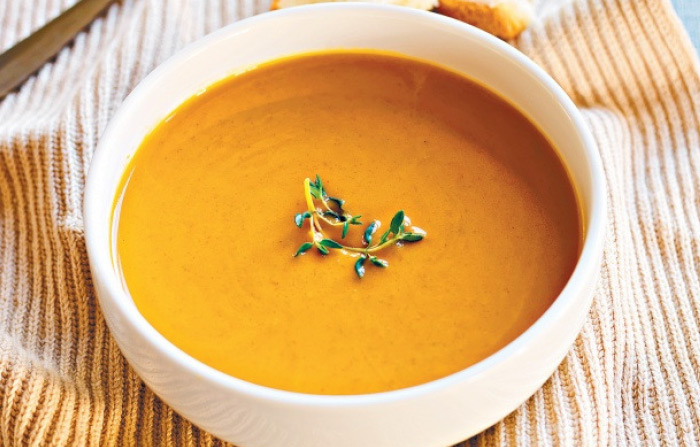 ¾ Medium sized butternut pumpkin, skin and seeds removed, chopped
2 medium potatoes, chopped
1 onion, chopped
1-1 ½ teaspoons mild curry powder
Salt and cracked black pepper
2 ½ cups of vegetable stock
1 cup full cream
Step 1. Place pumpkin, potatoes, onion, curry powder and stock in a large slow cooker. Season with salt and pepper. Cook for several hours or until vegetables are tender.
Step 2. Turn off the heat and allow to cool. Using a food processor or stick blender, process until smooth.
Step 3. Stir through the cream. Warm the soup through again, season to taste and serve.