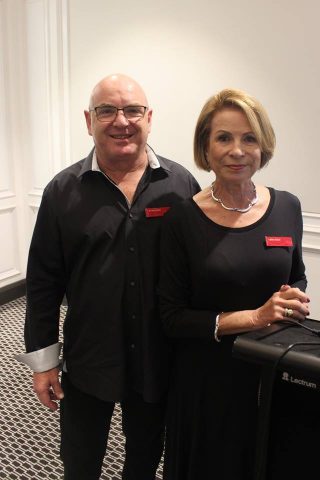 Hello patients and friends,
It feels like a while since I last wrote on the blog. A lot has happened over the past few months and as is to be expected there is never a dull moment at TOP. Here's what's happening…
Welcome aboard, Gus
It is with great excitement that we announce that Dr Gus Vivaldi will be permanently joining TOP's team of specialist orthodontists. Dr Gus and his family emigrated to Adelaide from Brazil over four years ago, and we have been fortunate that he has constantly flown up to Sydney to work with our team. He and his lovely wife Patricia – a very qualified dentist – have now decided to make a permanent move to Sydney and we could not be more thrilled.
Dr Gus has proven to be a valued member of TOP – adored by our team and patients alike. He is in the final stages of achieving his registration as a specialist orthodontist in Australia and will continue to pursue his passion of orthodontics at TOP. Welcome, Dr Gus!
Dentist CPD Event
We were thrilled to have so many of our dentist friends attend our latest CPD event at the Intercontinental Hotel Double Bay on May 12. I was proud to present a lecture I have been working on about 'Early intervention and the changing face of interceptive treatment'. It was a great night of learning, networking and celebrating the amazing relationships we have with our dentists. We were also fortunate that our event sponsors – Invisalign and 3M Australia – were there to mix and mingle and show their continuous support. Without them, these events would not be possible. Check out the photos on our Facebook page. (Be sure to follow us while you're there!)
The basis of this lecture was to examine the fundamentals of growth and development of our children's teeth and their faces. It is this basic understanding that will give us the knowledge from which to make the best decisions when managing and treating young patients.
Today there is a greater focus on breathing and airways in young people, as poor sleep and snoring are found to be contributing to overall health and behavioural issues. Outside of having a head cold, we encourage parents by saying 'if they snore, do more'. And whilst orthodontic treatment may not always be the answer to clearing airways, we suggest visiting your Ear, Nose and Throat (ENT) specialist to review tonsils, adenoids, possible allergies and even sleep apnoea to get to the bottom of the issue.
TOP Patient of the Month
Congratulations to our TOP patients for March, April and May – Mia Betteridge, Grace Wheatley and Summer Neeham – as voted by our team. Don't forget to collect your bonus TOP rewards at your next appointment. Click here if you'd like to learn more about earning bonus reward points at TOP.
Enter and win…
Look out for the new Instragram competition we are launching soon. We are giving away $100 to spend at your local Westfield Shopping Centre. All you have to do is follow @theorthopractice, tag your friends and make sure they follow us too, to go in the draw. Good luck!
Thanks for stopping by our blog. We always love to hear feedback from our readers, so please feel free to comment below on some topics you'd be interested in learning more about.
See you around the practice again soon,
Theo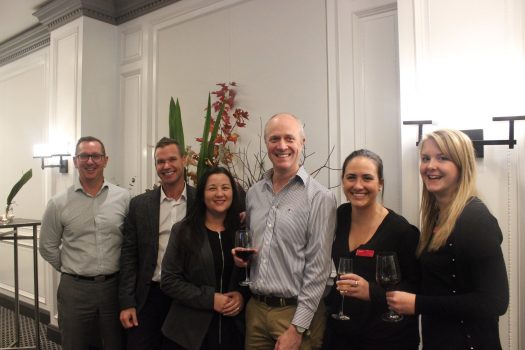 Thank you to our event sponsors Invisalign Australia and 3M – (L to R: Jason, Josh, Gabbie, Brett, Alanna and Josie)