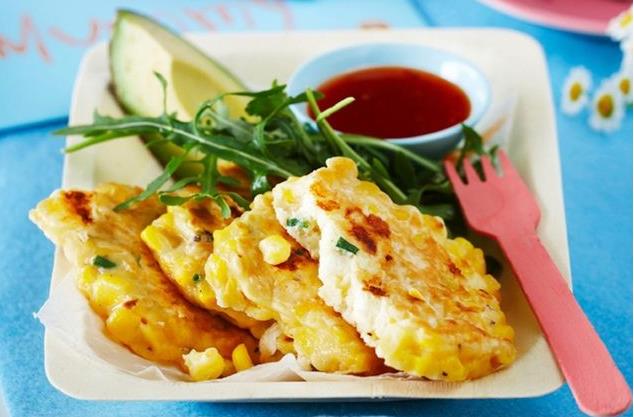 Here's an easy meal to whip up for breakfast, lunch and tea – and why not throw a couple into the school lunch box too?
You will need…
1 cup self-raising flour
2 eggs
1/3 cup milk
2 x 420g cans corn kernels, drained
1 tablespoon chopped chives
100g fetta cheese, crumbled or diced
30g piece cold butter
Then all you have to do is…
Place flour into a large mixing bowl and make a well in the centre. Use a fork to whisk eggs and milk in a jug and pour gradually into the flour, stirring gently to combine. Fold in corn, chives and fetta. Careful not to over-mix or the fritters will become tough.
Wrap butter in a piece of paper towel. Heat a large frying pan over medium heat and wipe with the butter to grease. Cook in batches by dropping 1/4 cupful's of mixture into the pan at a time. Cook for about 2-3 mins, until golden brown underneath, then turn over and cook the other side.
Repeat with the butter and fritter mixture.
Source: Taste.com.au