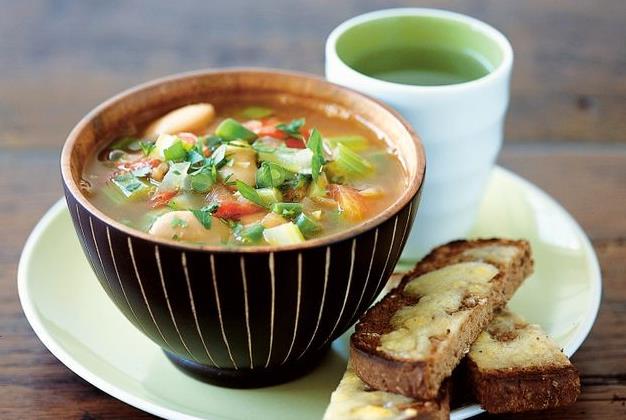 A quick and easy winter warmer that's perfect for the whole family. Here's what you'll need:
2 Tbsp. olive oil
1 brown onion, chopped
2 garlic cloves, crushed
4 tomatoes, roughly chopped
3 stalks celery (including the leaves) chopped
400g can butterbeans, drained and rinsed
3 cups chicken stock
3 tsp rosemary leaves
100g green beans, trimmed and thinly sliced
½ cup flat-leaf parsley leaves, chopped
Heat oil in a large saucepan over medium-high heat. Add onion, garlic and tomatoes. Cook, stirring, for 3 minutes or until soft. Add celery (including leaves), butterbeans, stock and rosemary. Bring to the boil. Reduce heat to medium. Simmer, uncovered, for 10 minutes.
Add green beans to soup and simmer for 2 minutes or until beans are tender. Season with salt and pepper. Ladle soup into bowls. Top with parsley.
Source: taste.com.au