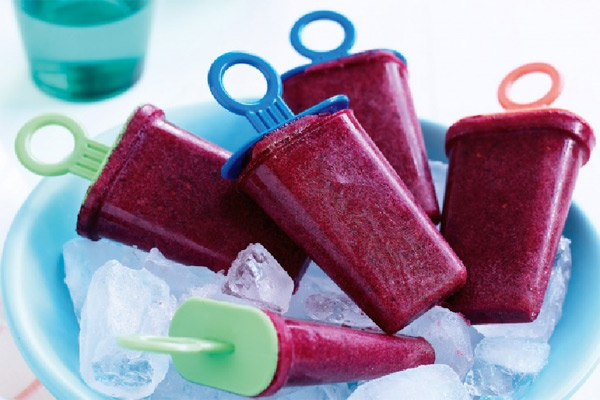 2/3 cup orange juice
1/4 cup frozen raspberries
1/4 cup frozen blueberries
6 strawberries, hulled, halved
Step 1. Blend orange juice, raspberries, blueberries and strawberries until smooth. Carefully pour into moulds.
Step 2. Place lids on moulds. Freeze for 4 hours or until frozen. Stand at room temperature for 1 to 2 minutes before removing from mould.