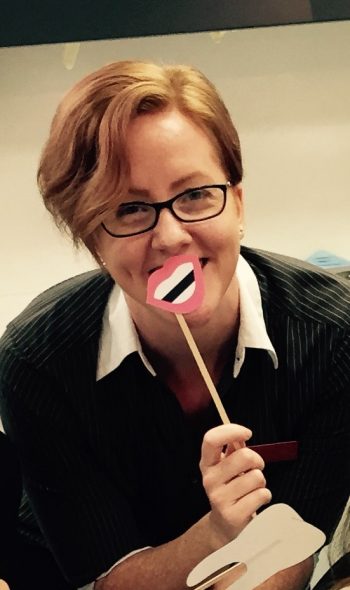 Hello friends,
Thanks for stopping by the blog. This month we have the pleasure of getting to know our resident Hygienist, Alison, a little better. We had a quick chat with her about travel, baking and what it's like to work in orthodontics.
Enjoy!
What is your favourite spring/summer activity?
I'm always up for an early morning Kayak in summer. The weather is perfect and at afterwards you can jump in for a refreshing swim.
Where is the furthest place you have travelled?
The furthest place I have travelled is Canada. The cold weather took some getting used to, but apart from that I absolutely loved it. Canada is a gorgeous place to visit. Nothing beats the mountains, rivers and lakes, and Niagara Falls is absolutely spectacular!
If you could live anywhere else in the world, where would it be and why?
Hawaii! It's a natural beauty and I would never get bored of the hikes and snorkels.
What is your favourite TV show?
It's a tie between Parks and Recreation and Community because they are both absolutely hilarious. I love to laugh.
If you could have any super power what would it be?
Could I choose two? Because I would want to fly but also have the power to be invisible. That would be pretty cool.
What is your favourite meal to cook? 
It's not exactly a meal, but I love cooking my famous triple choc muffins. I get to eat the left over chocolate, lick the bowl and eat the tester muffin straight out of the oven.
Been to any good restaurants lately?
Tavolino at Mascot. It's a very unassuming little pizzeria near the station but it is 100% authentic Italian. Best arancini balls I have ever tasted. Everything on the menu is amazing!
Are you an animal lover?
I am animal obsessed but dogs will always win as my favourite. Definitely man's best friend
Name five items that were in your last grocery shop.
Heaps of fresh veggies, meat, Cobb's salt and vinegar popcorn (I don't have braces so that's totally allowed!), eggs and wraps. Wow! What a boring shop! (laughs)
What do you love about orthodontics?
I love how happy our patients are at each visit. It's nice that we can have fun with our patients. My favourite part is removing braces/appliances because our patients always look gorgeous and happy and are always very appreciative of our work, as we are of theirs. It makes everything worthwhile. We have the best team at TOP! Everyone gets along, helps each other out and has a genuine interest in each other's lives and wellbeing. We always get compliments from patients on how happy we always are and I am proud to work with so many awesome people.
If there's a TOP team member you'd like us to have a quick chat with, please leave your suggestion below along with a question you'd like to ask them.